Short Term Rentals in Berlin
Modern & fully equipped studios, flats, apartments and design lofts
Apartments, Studios and Flats available in Berlin
Find what you are looking for: Flats for families, flats for singles, child-friendly flats, pet-friendly flats, 2-room, 3-room and 4-room flats and many more tailor-made and immediately available furnished flats for your needs.
Berlin – this city breaks all borders. As the German capital and one of the European metropolises, with over 3.5 million inhabitants, the ideal of tolerance, praised by Frederick the Great, is written with more capital letters than almost anywhere else in the world. Hipsters and politicians, businessmen and punks, wait here not only together for their subway, but often live in the immediate vicinity.
Berlin is a multicultural city. People of many nations live here peacefully together. The cultural offer is correspondingly large. Not only does Berlin have more museums than Paris, but due to the moving history of the city, all major state cultural institutions are also represented twice. And Berlin's nightlife also makes this city so attractive, because the selection of clubs is huge – there is a suitable location for every taste of music.
Another reason why Berlin is becoming increasingly popular is its outstanding infrastructure. Despite the enormous size of the city, thanks to the S-Bahn and good road network, you can quickly get to every corner of the city and the green environs of Berlin. Nowhere else in Germany is there so much relocation as in Berlin, which is why the Berlin real estate market is so interesting. Berlin is a city in eternal change, a city that never sleeps.
As the capital of Germany, Berlin plays an important role not only politically and historically. The city of 3.5 million inhabitants has also grown strongly as a business location in recent years. In addition to many established companies, start-ups are founded again and again to strengthen the economy with innovative ideas. Berlin's creative scene is also known throughout Europe and attracts above all young people, which makes Berlin a lively, diverse and growing metropolis. The demand for living space is enormously high due to the strong influx and popularity of Berlin. In addition, many people work in Berlin while their place of residence is outside, which is why there is an increased demand for furnished apartments.
If you plan to move temporarily to the German capital, you can look for a temporary home as a quick solution. It can be helpful to find out about the different districts in advance. We at StayWay.de can help you find out in which districts furnished apartments in Berlin best suit you. We will also show you which districts are trendy and urban, or where you can live in peace in the countryside.
The number of inhabitants is increasing daily and the capital does not want to stop growing. The relaxed atmosphere, the many sights as well as the extensive leisure and service offers attract more and more people every year. A moderate climate and excellent transport connections make Berlin one of the most sought-after European metropolises.
Thanks to the excellent local public transport and car sharing, it is not absolutely necessary to have your own car in Berlin. In addition, the city has excellent national and international connections. It is even said that Berlin is the city with the best connections in Europe.
With the S- and U-Bahn you are at the desired place in a few minutes. Even if you want to travel, you can easily reach Tegel or Schönefeld Airport by S-Bahn or U-Bahn. A day ticket costs around 7.00 euros and is valid for the entire S-Bahn network. Monthly and annual tickets are correspondingly cheaper. All timetables and information are available from Berliner Verkehrs Betriebe (BVG) online and as a practical app and nationwide as usual on Deutsche Bahn.
If you have more luggage with you or are in a hurry, a taxi is a good idea. The basic price for a taxi ride in Berlin is 3,90 Euro, the price per kilometre is 2,00 Euro. You can call a taxi by phone or app, for example with MyTaxi.
Berlin is an attractive location and field of experimentation for sharing companies, which is why there are so many new offers here. You can rent cars at Car2Go and DriveNow (together as Share Now), Flinkster, Oply, Ubeeqo and SIXT Share. Renting bicycles is easy with Nextbike, Lidl-Bike and Limebike. In addition, there are many other, frequently changing providers of rental bicycles. If you are looking for electric scooters, you will find them at Coup and emmy. All providers in one app can be found at Free2Move.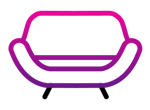 High-quality furnished apartments
Your perfect way to stay: All apartments features usual amenities like fast WIFI and a fully equipped kitchen.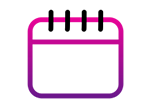 Easy booking
Simply request an apartment, receice a confirmation and move in. We take care of the paperwork.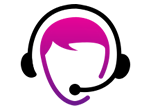 All-round Carefree Service
If you have questions or something goes wrong, we are there for you. Our team will assist you.
Liveable and Loveable Areas in Berlin
Where to live in Berlin
Important: Infos and Conditions
Minimum stay: 2 months. Registration (Anmeldung) is possible. Consumption costs will be charged additionally.